---
Class Description
Includes Beach Volleyball Skills Instruction for 2hrs plus optional 2hrs Drop-In Play($30/player,$25/BBV member) Level: Beginner/Intermediate
This clinic is for both participants who are interested in learning how to play beach volleyball for the first time, or who have played before but never had coaching instruction in the mechanics of the game; as well as those who are interested in improving their overall offensive and defensive game. Clinic instruction may include: passing, how to properly bump-set and hand-set, over-hand serving, targeted hitting, executing smart defensive plays including receiving a serve or hard-driven ball, receiving a kill or tip, and overall court positioning.
---
Instructor bios
Coach Lon Engel
Coach Engel has over 30 plus years of combined competitive and extensive volleyball coaching experience; from being named one of the first NCAA men's beach coaches in the nation at Stevenson University to varsity and JV coach for Boys' Latin School, where his teams were in the Championship 6 of his 8 years. Coach Engels' coaching training is through Gold Medal Squared and he is Impact Certified. Additionally he coached both boys and girls club teams for Time Out VBC, Baltimore Elite, Yorktowne VBC, Bermuda National Volleyball Teams, Men's' and Boys', as well as the women's' team that won the Silver Medal at the 2013 Bermuda Open International Tournament. Coach Engel also has played competitively in men's' indoor USAV/USVBA beach and grass doubles tournaments in the United States and Abroad.


---
Coach Todd Webster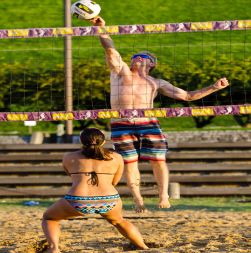 Coach "T" has 25 plus years of competitive and coaching experience. In addition to formal indoor training with the acclaimed Gold Medal Squared program he's also trained with numerous current and former pro beach tour players such as: Troy Fields, Skylar Del-Sol, Al-B Hannemann, Ty Tramblie and NCAA D1 coaches Jeff Nygaard (USC), Beth Van Fleet (GA State). Founded Baltimore Beach in 1999 to offer opportunities to play and improve the sport. To date "the beach" has hosted numerous Olympic athletes in top tour events and continues to introduce the game to players of all ages and skill levels.
---
Coach Daryl Grays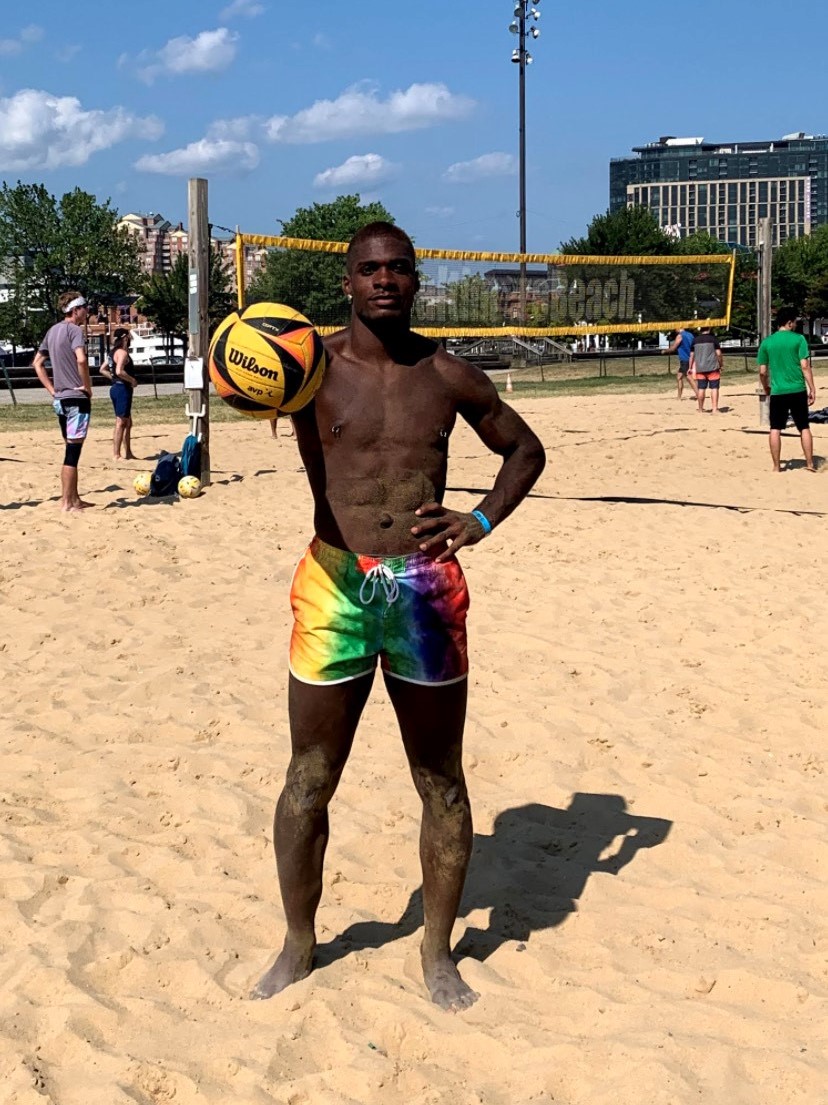 Coach Grays has 13 years of volleyball experience as a player and 2 years as a collegiate assistant coach at West Virginia Wesleyan College. "A" (advanced) rated player for both the indoor and beach game, he has trained in defense & setting with several Division 1 volleyball coaches including John Cook of Nebraska and is the current moderator of "DC/VA/MD Area Volleyball Group" on Facebook.
Copyright © 1999 - 2023 Baltimore Beach Volleyball Club. All rights reserved
Revised: July 29, 2023